VIENNA - CITY OF YOUR DREAMS?
You know the feeling you get when you stumble across a really special place? A place where you feel absolutely, unquestionably, indefatigably one hundred percent at home? Well for me, Vienna does exactly that. Five trips under my ever-widening belt and even my own home feels less homely than Vienna. It's hard to say exactly why, but a day spent wandering the city streets has the same soothing effect upon me as a warm relaxing bath. And this is all the more surprising when you consider that I usually visit in the depths of Winter when temperatures are hovering around -1 ̊ C.

So what's the attraction? What's driving me to invest in yet more thermal underwear so I can make yet another wintery foray to Austria's regal capital city? Let's see if I can come up with just three things that'll persuade you to join me.
1. Comforting cafes
Vienna really is the place where you can have your cake and eat it. Had Auric Goldfinger developed a penchant for torte rather than gold, James Bond would have espied him setting up shop on the Ringstrasse and Odd Job probably would have acquired his headgear from Mühlbauer. Thankfully I found no establishments that were 'licensed to kill' but there are plenty licensed to serve extremely good coffee and cake. And let there be no doubt about it, if you like cake then you're going to love Vienna.
Cafe society might be alive and well in many of the world's major cities but Vienna is the place where the caffeinated can feel truly elated. The number of cafes dotted around the city is extraordinary and they range from the sleekly modern to the effortlessly grand. They all seem to have their own special character and many serve their own particular brand of cake to go with it.
The Radlager for example has decided to put a spoke in their competitors wheels by combining a chic cafe with a bicycle repair shop; the perfect place to indulge and walk off with a spare tyre. Also in Operngasse, the delightfully kitsch Salon de Thé manages will easily convince you that you've stumbled into a wormhole and woken up in Paris. The Pharmacy Café in Reitschulgasse first started dispensing remedies to royalty back in 1746 and although medicines are no longer available, you can immediately make yourself feel better by ordering a melange and some rather good Gugelhupf.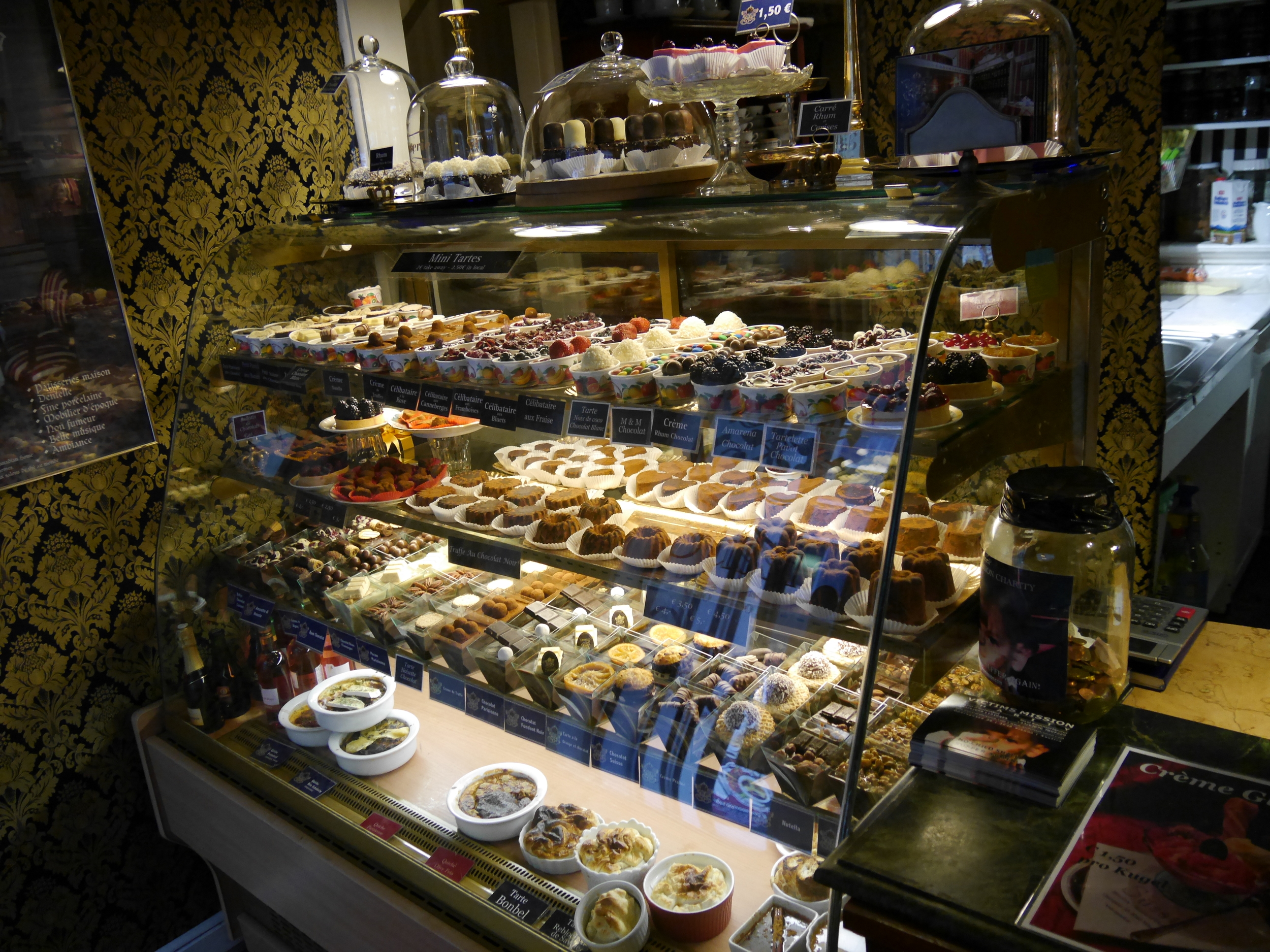 More mainstream choices include the ever-popular Café Central, Demel's and the somewhat over-rated Sacher. The latter is a wonderful hotel but it's cafe has steadily become a victim of its own fame and success. Nowadays it's a manically busy tourist driven cafe with highly pressured staff and often dry and disappointing Sachertorte. By all means visit but remember there are many equally splendid establishments who'll be just dying to greet you.

The best cake in Vienna? Well there are so many are delicious offerings to choose from that it's almost criminal to pick just one. But if you twist my arm and are after grand service and terrific torte in an elegant historical setting, I'd head straight to the Kaerntner Ring and the café of the Hotel Imperial. Believe me, it's much less intimidating than it seems and all are welcome. Best of all, the original Imperial Torte is lovingly made with marzipan, cocoa creme, plenty of chocolate AND it's gluten free. Ought I mention that I'm rather partial to it?
Now I'm not saying that you can't enjoy a jolly Christmas in other cities but here in Vienna they've got it off to a fine art. So what makes it so magical? Frankly it's down to tradition and style. The wintery temperature certainly helps and an occasional smattering of snow always gets the festive juices flowing. Although the snow can't always be guaranteed, weather chilly enough to put you in the mood for a mug of hot punsch most certainly can. The Christmas markets dotted around the city - and there are around 25 of them - are always laden with tasty festive treats and festive presents for young and old alike.
Head to the famous Christkindlmarkt at Rathausplatz, visit the market at the Belevedere, the Am Hof, the Freyung and the stunningly palatial Schönbrunn. Visit these and more. Hungry? Try the sausagy delights of a cheese-filled Käsekrainer, the many tasty types of Raclette-Brot, the crisp fried dough Kiachl and the inimitable doughnut-like Krapfen. Let's be honest - I've had the lot!
Surround all this with stalls laden with wooden toys, crafted Christmas cribs, beautiful baubles, winter woolies, and much more. Pop in a wonderful array of lights, and a liberal dollop of kitsch balanced by some stunning imperial backdrops and there you have it! Christmas on a plate, in a glass, on your mantelpiece...but undeniably in Vienna.
3. UM...PeDESTRIAN CROSSInGS!
Pedestrian crossings? Can you be serious?? Well yes, I am.
Here in the UK crossing roads is a bit of a free-for-all affair. There are a variety of crossings, from the traditional black and white 'Zebra' to the light and sound driven 'Pelican'. Although pedestrians are encouraged to cross at these places there are no legal rules that will fall upon you if you decide to take a chance and leap across whenever you think there's a gap in the traffic. But not so in Vienna. Here you will be expected to wait patiently and cross when the way is officially clear. This means that you really don't have to rush because - well, you can't. As a result you find yourself calmed by the realisation that you just have to wait and go with the flow. You don't feel you should do everything possible to speed up and risk your life by snaking your way through the oncoming vehicles. Not here. Instead you stand patiently and wait because that is what everybody else is doing. A few foolhardy souls might try to break rank but the sound of their compatriots tut-tutting will easily overpower the sound of the traffic.
Best of all, many of the pedestrian crossings in VIenna make a sound that is specifically designed to assist the blind but coincidentally helps everyone else too. It's a clear, steady and altogether soothing tick that you'll find surprisingly calming. It quickens when you are permitted to cross but otherwise I find the that the slow undulating rhythm regulates my heartbeat, calming the old nerves as I head off for even more torte. Thanks to sound recordist Tony0615 (www.freesound.org/people/tony0615/) you can actually have a listen...
 
And while you wait to cross, how about a sample of a British version for comparison? This especially jarring Pelikan is in Tunbridge Wells. Living near this one must be fun...